Security Systems to Maximise Protection
Security Systems Cardiff Monitored Alarms
Using a range of individual and combined measures including CCTV, Video Alarms and Security Guards, Cutting Edge Security is able to provide a complete security system. These commercial security systems are tailored exactly to the clients requirements both in performance and costs. From integrated security systems in Cardiff to social housing property security and monitored alarms systems throughout South Wales.
Commercial Empty Property Protection
Empty Properties whether a hotel in Bridgend or a commercial building in Cardiff are natural targets for the criminal fraternity. Particularly, with theft of metal, boilers and other items able to be re-sold. Similarly, the dangers associated with inquisitive children cannot be overemphasised. Insurance claims are increasingly being judged on evidence of measures taken to protect empty properties. Therefore, we install many commercial security alarm systems in Cardiff and business security systems throughout South Wales.
Remote or Unmanned Sites
CCTV
Towers have become the "Go To" solution for security of remote locations or unmanned construction sites. The absence of power or telecommunications is no longer a barrier. There's also cutting edge a
ctivation with a 10 second video clip for near real time feedback to our monitoring station which is supported by our rapid response team. Ask us about our monitored alarm systems in South Wales.
Here, an unauthorised entry using our commercial security systems in Cardiff to trigger an immediate action by Cutting Edge's Response Team.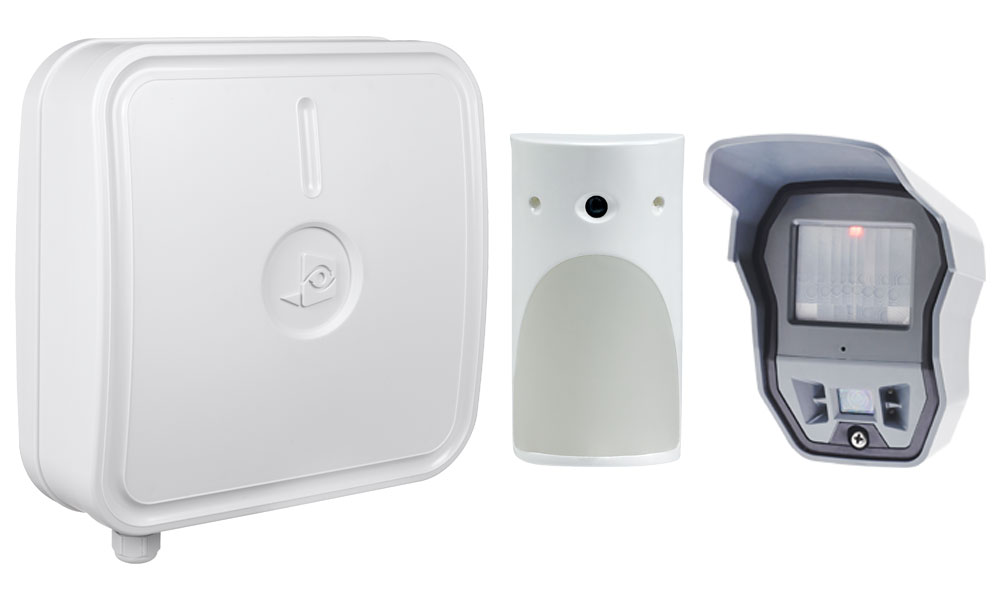 Social Housing Empty Property Security
Video Alarm Systems help to protect empty Social Housing properties in Cardiff and throughout South Wales. Cutting Edge Security has fitted hundreds of CCTV Video Alarm Systems throughout Cardiff and South Wales. The 110db sounder is supported with a camera which not only prevents false alarms but also provides identification for possible police use. Ask us about our CCTV for social housing in Cardiff and throughout South Wales.
Manned Guard
SIA Qualified Guards provide 24/7 security. For example, on site for a specific duration, irregular checks or combined with CCTV to provide a complete monitored security solution.
Need commercial security systems Cardiff? 
Monitored alarm systems throughout South Wales.
Cutting Edge CCTV for social housing.